Our approach to the ban on referral fees in personal injury cases
We have developed a workable regulatory framework that ensures that the interests of consumers are promoted and protected and the rule of law upheld. Following the responses we received from the consultation exercise and forum, we proposed amendments to the Handbook that were approved by the Board on 23 January 2013.
The amendments included two new mandatory outcomes in the Code of Conduct:
 Outcome 6.4: you are not paid a prohibited referral fee
 Outcome 9.8: you do not pay a prohibited referral fee
The terms in bold are defined as follows:
prohibited referral fee means: (i) a payment prohibited by section 56 of LASPO; of LASPO; or (ii)  a payment made to or by you which appears to the SRA to be a referral fee for the purposes of section 57(7) of LASPO, unless you show that the payment was made as consideration for the provision of services or for another reason and not as a referral fee
payment includes any form of consideration whether any benefit is received by you or by a third party (but does not include the provision of hospitality that is reasonable in the circumstances and 'pay' and 'payment' shall be construed accordingly
LASPO means the Legal Aid, Sentencing and Punishment of Offenders Act 2012
These outcomes are supported by indicative behaviours, which indicate the kinds of behaviour that will tend to show whether or not the outcomes have been achieved. For example:
having effective systems in place for assessing whether any arrangement complies with statutory and regulatory requirements
ensuring that any payments you make for services, such as marketing, do not amount to the payment of prohibited referral fees
retaining records and management information to enable you to demonstrate that any payments you make are not prohibited referral fees
We take enforcement of the ban seriously. While we intend to be understanding as firms make the necessary changes, there is no transitional period - firms should use their best endeavours to ensure they are compliant from 1 April 2013.
The main focus of our action is protection of the consumer as well as the wider public interest in ensuring that, by complying with the law, confidence in those who deliver legal services is maintained.
Our supervision and enforcement strategy for dealing with the ban was agreed by the Regulatory Risk Committee on 25 February 2013.
Working with our partners
As part of our approach to co-ordinating enforcement of the provisions of the Legal Aid Sentencing and Punishment of Offenders (LASPO) Act 2012 we have established a robust working relationship with our regulatory counterparts; the Ministry of Justice's Claims Management Regulator and the Financial Conduct Authority.
These relationships are formally underpinned by memoranda of understanding (MoUs) as well as specific working documents which facilitate information sharing, evidence gathering and enforcement action; ensuring effective regulation of all firms and markets within our respective remit.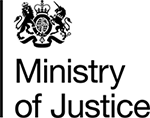 Information on the Ministry of Justice's approach to referral fees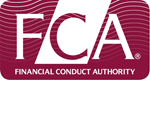 Information on the Financial Conduct Authority's approach to referral fees