How diverse is the legal profession?
Published 20 March 2020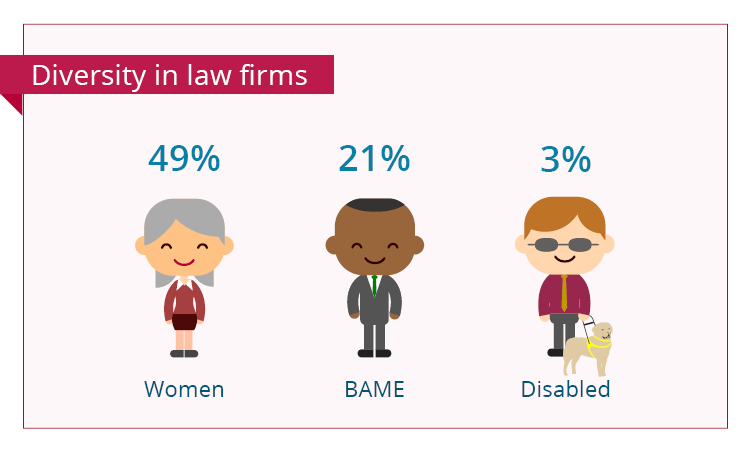 We collect diversity data from the law firms we regulate in England and Wales every two years. Our most recent collection was in Summer 2019, when 96% of law firms reported their data to us. This represented information from more than 186,000 people working in over 9,500 firms.
In collating their data firms ask their staff to respond to a standard set of diversity questions and then report their overall information to us.
In compiling our results, we present information by distinct groups as shown in the table below below:
All
All lawyers (referred to as lawyers in the analysis)
Other staff
Partners

Solicitors/other lawyers

(referred to as solicitors in the analysis)

Other staff

Solicitor partner

(sole practitioner
/member/director)

Solicitor (not partner)

Barrister

Chartered Legal Executive/CILEx Practitioner

Licensed Conveyancer

Patent or Trademark Attorney

Costs Lawyer

Notary

Other fee earning role

Role directly supporting a fee earner

Managerial role

IT/HR/other corporate services role
We have set out the key findings for each of the diversity categories, including comparisons of the data between firms of different size and work type. We have included data where we have it, for solicitors who work in-house for comparative purposes.